Emma radiates sweetness and speaks softly.
She is starting primary school soon and has already learned the alphabet. Each weekday, she walks to the nursery school and feeding program in the Fairgrounds community in Buchanan, Liberia. She doesn't know how to tell time yet and there isn't a clock in her house, but when she opens her eyes in the morning and hears roosters crowing and people talking, she gets up and begins her day.
She lives in a one room dwelling with a single bed that she shares with her mother, brother, and great-grandmother. She says it's an old place and her great grandma is working on fixing it.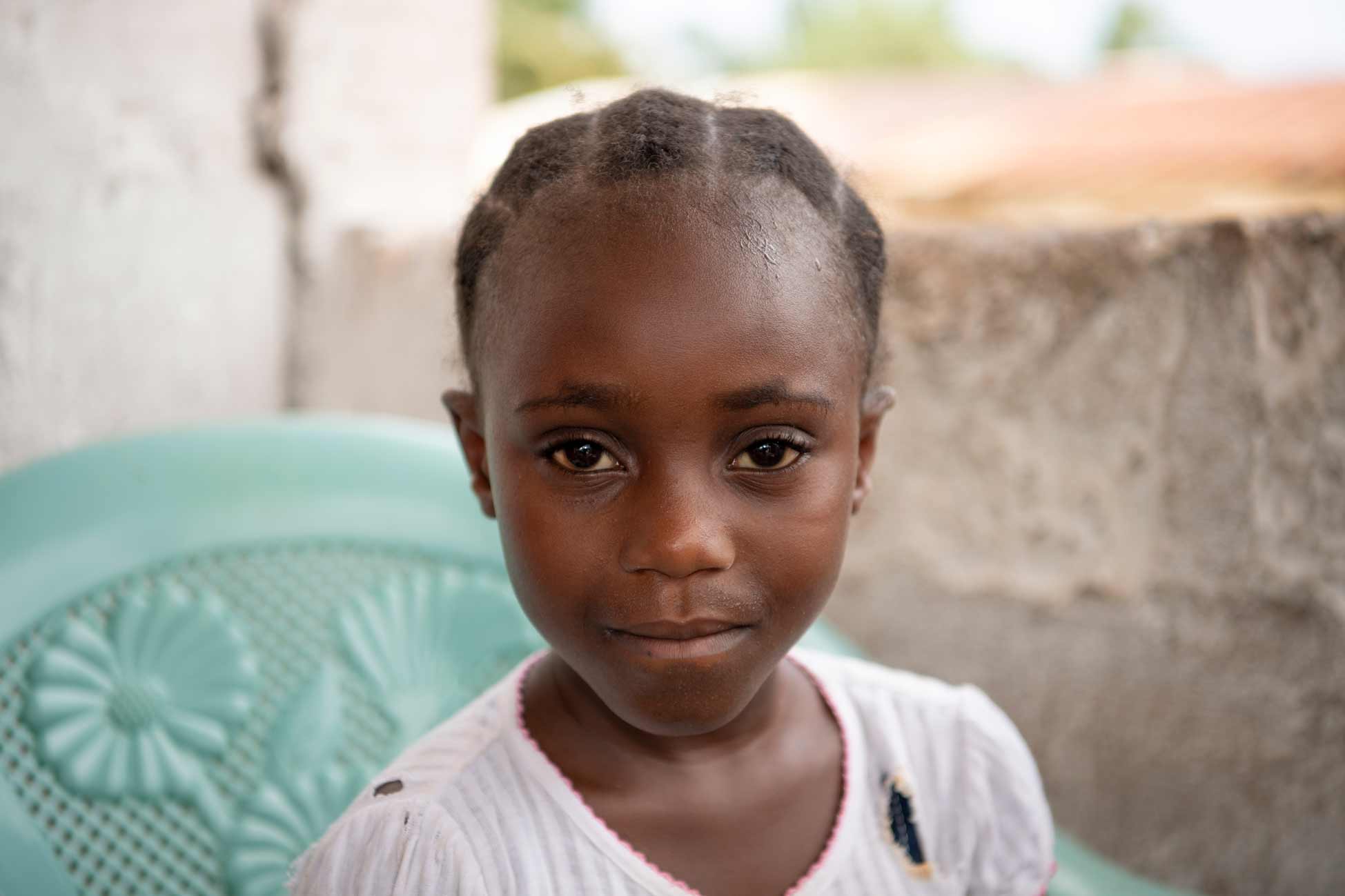 She has a "doll baby" and she likes to play hopscotch in the red dirt outside. She uses sticks to draw lines in the dirt to make squares and practices hopping on one foot.
Emma nearly died from chronic malaria. She says she felt very sick for a long time, but her tummy is better now. Program administrators realized Emma was ill and not recovering and took her multiple times to a clinic in Buchanan for treatment. Malaria is common in Liberia. The disease is caused by a parasite that spreads to humans through the bites of infected mosquitos. Once infected with malaria, the high fevers, shaking, chills and sickness settle in. Emma is one of nearly 300 million people who are infected with malaria each year. Annually, an estimated 400,000 people worldwide die from this preventable and treatable disease. In Buchanan, most people don't sleep under mosquito netting at night and cannot afford to seek medical care when they become sick. Thankfully, because Emma is enrolled in the feeding program in Buchanan, she received lifesaving treatment.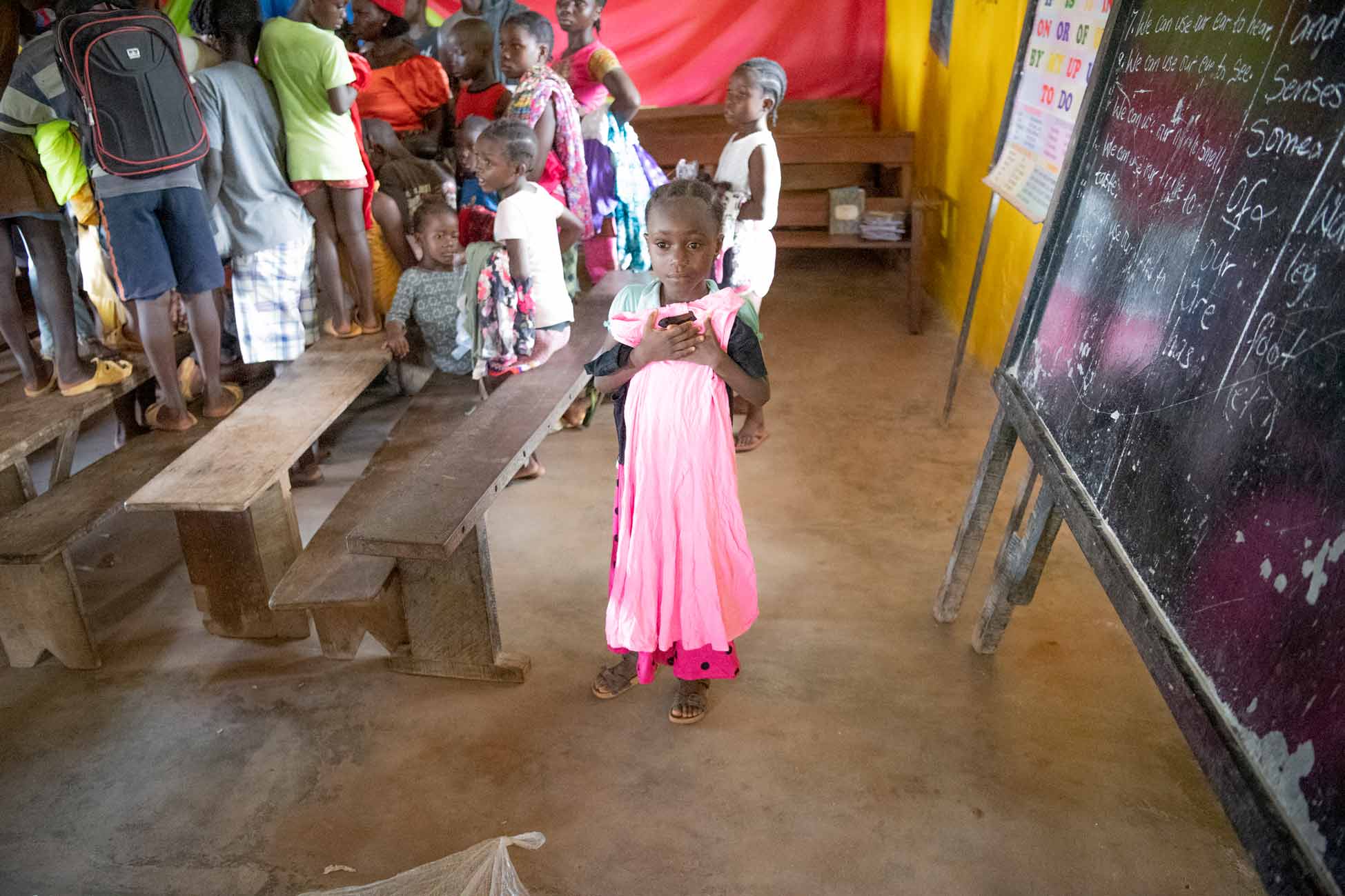 Emma's favorite day of the year at the feeding program is when she receives her "Christmas Clothes." She recently received a new pink dress made from soft cotton with two straps that tie at her shoulders. Even though there was no mirror, she held the dress and twirled in a circle as if she was dancing with her new best friend.
Thanks to continued donor support, Emma is eating a daily nutritious meal, attending primary school, receiving medical attention, and enjoying the pink sundress she loves so much.