Nanu's dream is to finish high school. It's an accomplishment no one in her family has ever achieved. She says her father was killed by rebels. Her mother sells cassava, a root vegetable that looks like a potato, on the streets as a vendor to try to earn enough money to feed her four children. The WCF supported program in Buchanan, Liberia has kept Nanu and her siblings from battling hunger each day. Nanu is devoted to her studies and is a scholarship student. "It continues to give me hope," she says, as well as helping propel her toward her educational goals. She is passionate about music and loves to sing. She is also enjoying learning how to use a computer.
Her mother has never attended school and no one in her family has ever reached high school equivalency. The profits from her mother's small garden help support Nanu and her siblings, but it is not sufficient to meet the needs of the family. Nanu says her brother dropped out of school at grade four because of financial pressure and constraints.
She worries about her country of Liberia. She says she is lucky being able to attend school, even though the educational system has its challenges. She says there are about 30 computers available among the 600 students in her school.
"I want to be a light to children like me, who thought there was no hope."

— Nanu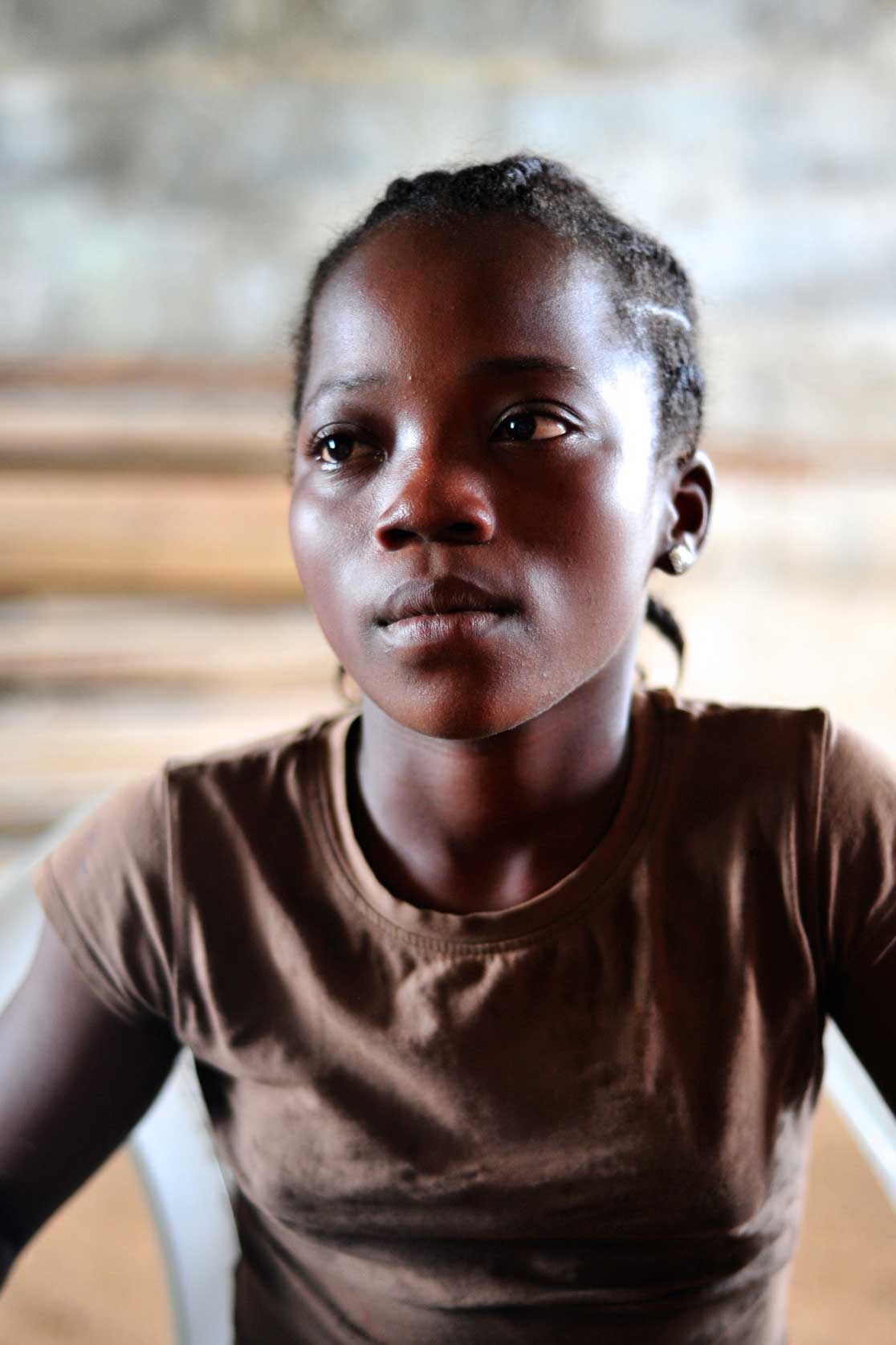 "In Liberia, there are so many children without any way to attend to school. We can learn and improve the future if we all work together to create opportunity. We can make the country better."
Her message to WCF supporters?
"Please, keep helping us."
Nanu says after she completes her education, her dream is to return the favor and help the poor.
"I want to be a light to children like me, who thought there was no hope."